Days are gone when you have to fumble around with your smartphone to give a voice command to Alexa. With Alexa-enabled earbuds, you can have the digital assistant right in your ear.
Whether you're commuting, working out, or simply walking around, having Alexa with you on the go can be incredibly convenient.

But with so many options on the market, regardless of Alexa built-in Bluetooth headphones, how do you know which ones to buy?
In this article, we'll break down the best Alexa-enabled earbuds, on the basis of their performance, comfort, and battery life.
So, sit back, relax, and read on to find out which pair of earbuds you have to invest in.
Disclaimer: If you buy through affiliate links on this article, we may earn a commission without any additional cost to you.
Best Alexa Enabled Earbuds you can Buy Right Now:
The market is full of Alexa compatible headphones but when it comes to earbuds, we are left with just a few options. Here are a few of the best Alexa Enabled Earbuds:
Sony WF-1000XM4:
Specifications:
Size and weight: 1 x 0.8 x 0.8 inches, 0.2 ounces
Amazon Alexa support: Yes
ANC: Yes
Bluetooth range: 30 feet
Battery life: 12 hours (ANC off); 35 hours (with charging case)
Two-Minute Review:
The Sony WF 1000XM4 earbuds come with built-in support for Amazon Alexa. This means that you can use voice commands to perform various tasks without touching your device.
Apart from Alexa support, these earbuds are known for their top-notch audio quality. Thanks to 6mm drivers and High-Res Audio support, they provide detailed and rich sound in all frequency ranges.
Additionally, the earbuds feature dual noise sensor technology that enables them to achieve superior ANC capabilities. Which help in blocking out most of the ambient noise.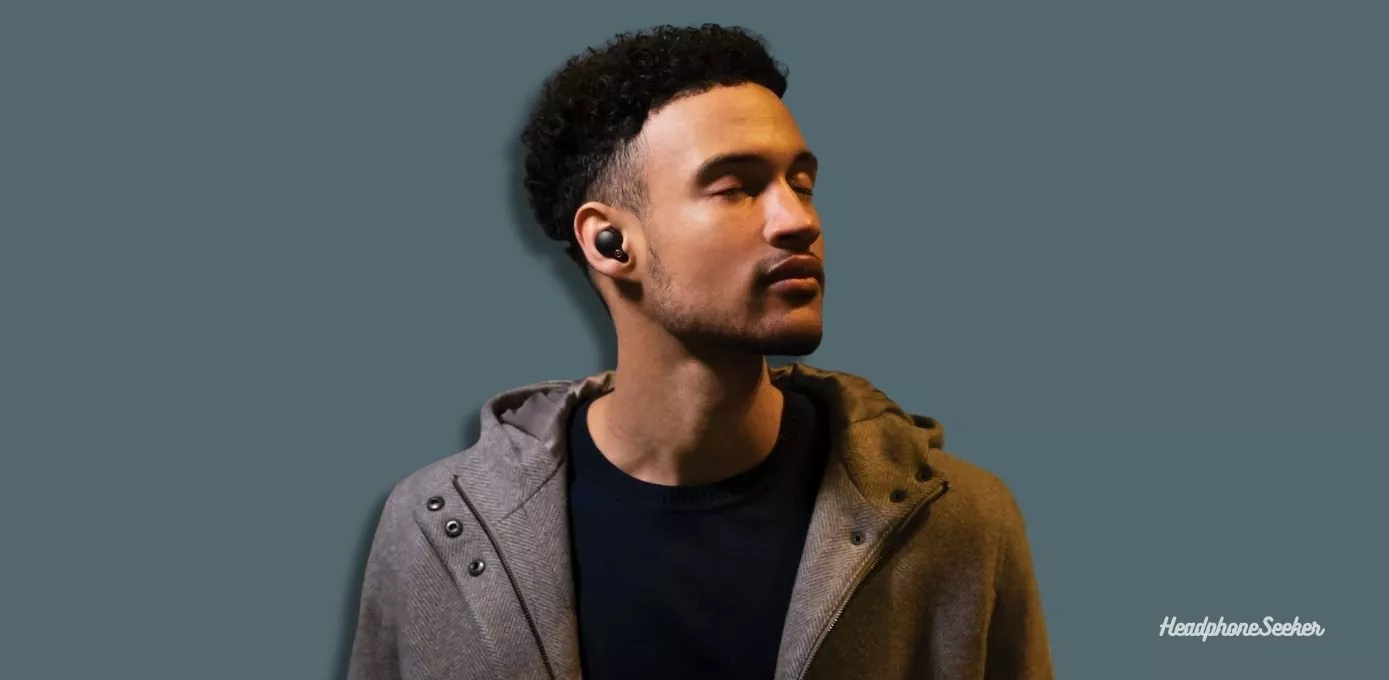 Moreover, Sony WF-1000XM4 earbuds provide up to 8 hours of playback time with ANC and 12 hours without ANC. However, you can get up to 35 hours of total charge with the charging case. Also, with XM5, you can enjoy 1 hour of playback time with just 5 minutes of charge.
Furthermore, the lightweight and compact design makes them comfortable to wear for longer sessions. Plus with multiple ear tip options, you can find the most comfortable fit for your ears.
Overall, if you're looking for earbuds with top-notch audio quality and support for Alexa, the XM4 is the go-to choice.
Pros:
Built-in support for Amazon Alexa
Top-notch audio quality
Superior ANC capabilities
Long battery life
Lightweight and compact design
Multiple ear tip options
Cons:
Higher price
Weak call quality
Amazon Echo Buds 2:
Specifications:
Size and weight: 0.9 x 0.9 x 0.9 inches, 0.2 ounces (per bud)
Amazon Alexa support: Yes
ANC: Yes
Bluetooth range: 33 feet (10 meters)
Battery life: 5 hours (ANC on), 6.5 hours (ANC off)
Two-Minute Review:
If you're searching for wireless earbuds with Alexa built in. Then why search elsewhere when you can have the Amazon Echo Buds 2, which is produced by the same company?
Where does Echo Buds 2 truly shine? In its seamless integration with Alexa. All you have Just to say "Alexa" to activate the assistant on Echo Buds 2 without touching the buds.
However, Amazon Echo Buds 2 is not good in the comfort department. After 1.5 or 2 hours of use, you may start to feel fatigued if you have sensitive ears. Plus, ANC on the Echo Buds 2 is better than the original version but not as powerful as AirPods Pro.
Moreover, The Echo Buds 2 offer a slight improvement in bass and a neutral sound profile. Which is suitable for casual listening, but not as impressive as Beats Fit Pro or AirPods Pro.
Additionally, the Battery life is also decent on Echo Buds 2. You will get 5 hours of playback time with the ANC, which is slightly better than AirPods Pro.
However, the Echo Buds 2 is a worthy AirPods Pro alternative. Plus they are Ideal for Alexa fans if they are on a budget.
Pros:
ANC is quite Effective
Neutral Sound Profile
Seamless Alexa integration
Cons:
Middling battery life
Mic performance is average
Jabra Elite Active 65t:
Specifications:
Size and weight: 1.2 x 1.1 x 0.9 inches, 0.2 ounces (per bud)
Amazon Alexa support: Yes
ANC: No
Bluetooth range: 33 feet (10 meters)
Battery life: 5 hours (ANC on); 15 hours (with charging case)
Two-Minute Review:
The Jabra Elite Active 65t is another fantastic option when it comes to earbuds that are compatible with Alexa. These earbuds have excellent comfort and fit, with a small, unobtrusive design that sits snugly in the ear.
Moreover, the buds are sweat-resistant and offer a bass-forward sound that is perfect for workouts. Plus these buds also serve as a fitness tracker with a built-in accelerometer to track steps while on the run.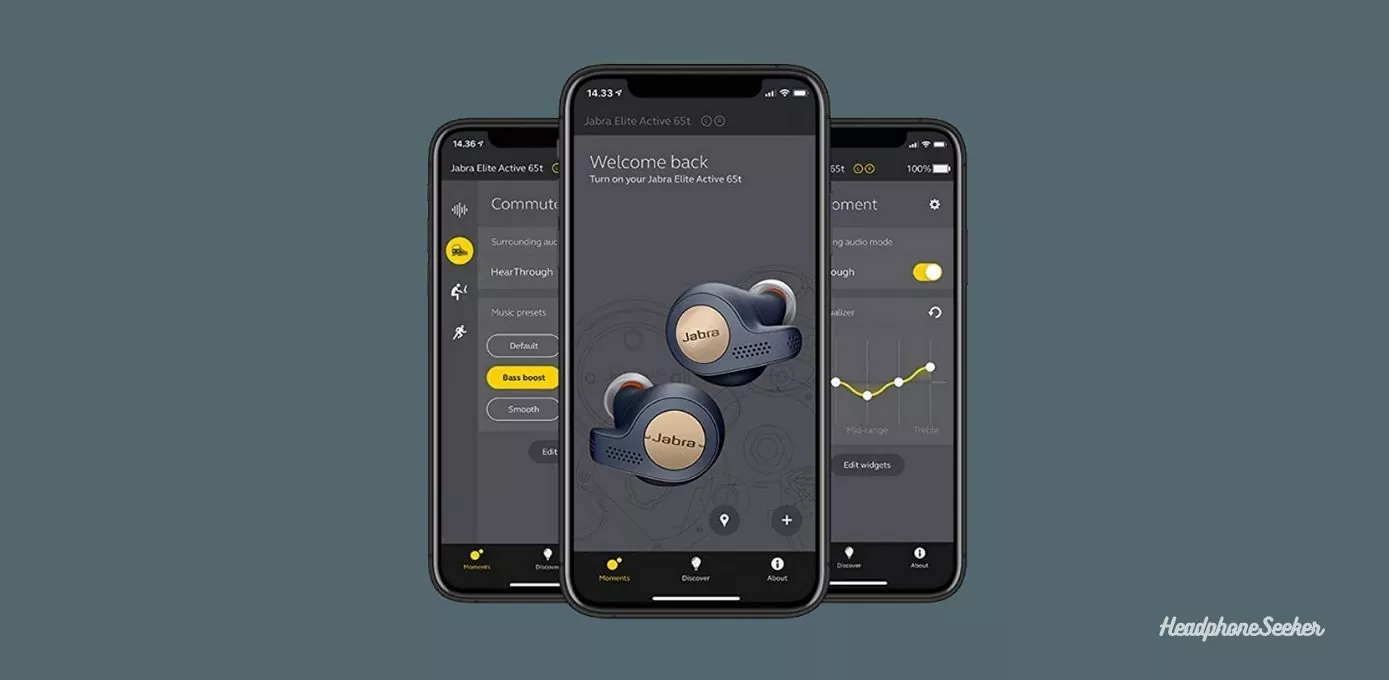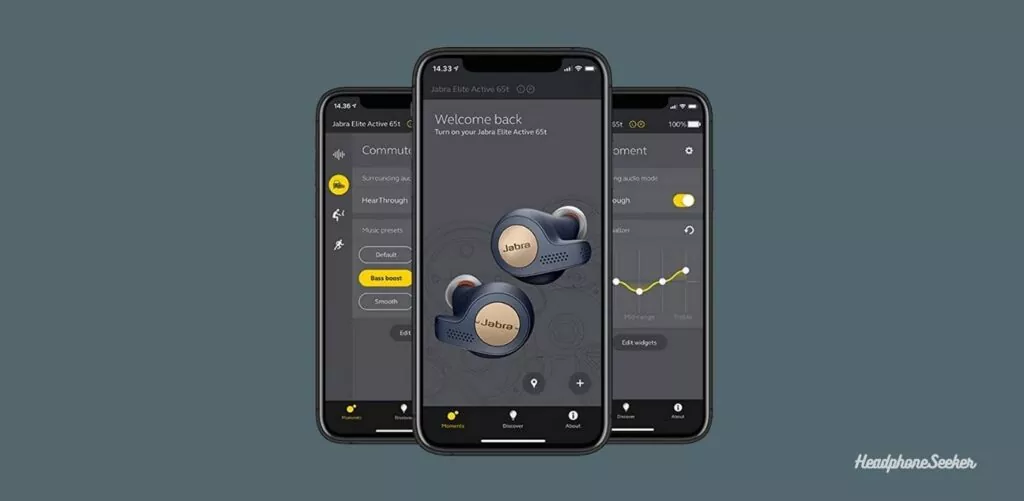 However, Jabra Elite Active 65t lacks active noise cancellation, but it compensates with the HearThrough technology for passive noise reduction.
The Jabra App offers customization options for EQ, Alexa access, and microphone sensitivity. With a playtime of 5 hours and an additional 10 hours from the charging case, battery life is adequate.
Overall, these buds are affordable compared to other Alexa-compatible earbuds on the list.
Pros:
Affordable
Excellent comfort and fit
Built-in accelerometer
Great sound customization
Cons:
Adequate battery life
Lacks active noise cancellation
JBL Reflect Aero TWS: Earbuds with Alexa
Specifications:
Weight: 0.5 ounces
Digital assistant support: Yes
ANC: Yes
Bluetooth range: 30 feet
Battery life: 8 hours (ANC off); 24 hours (with charging case)
Two-Minute Review:
The JBL Reflect Aero is specially designed for sports and fitness enthusiasts. Boasting a lightweight design, they also come with various eartip sizes and earfin support for a comfortable fit.
Additionally, their sweatproof construction (IP68 rating) makes them an ideal companion for your workout sessions.
One of the most significant advantages of the JBL Reflect Aero earbuds is their compatibility with Alexa. With just your voice, you can access a variety of Alexa-enabled features, such as playing music, setting reminders, and more.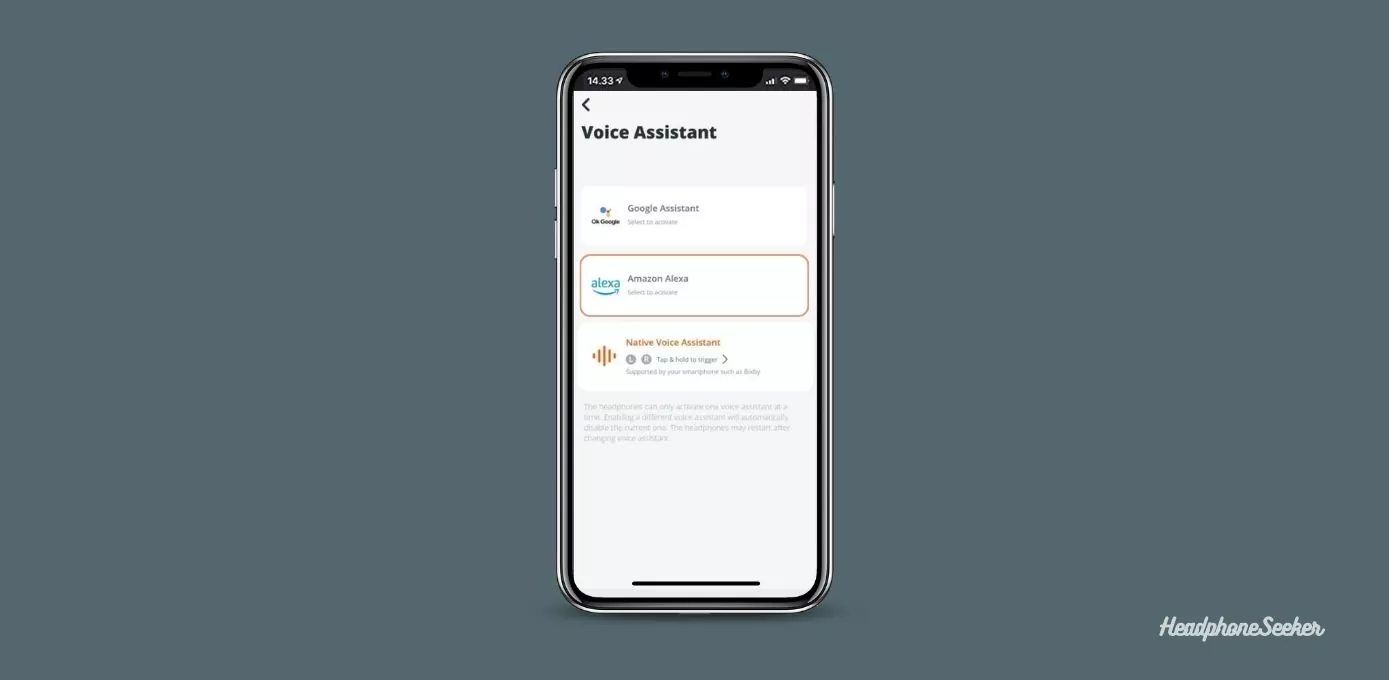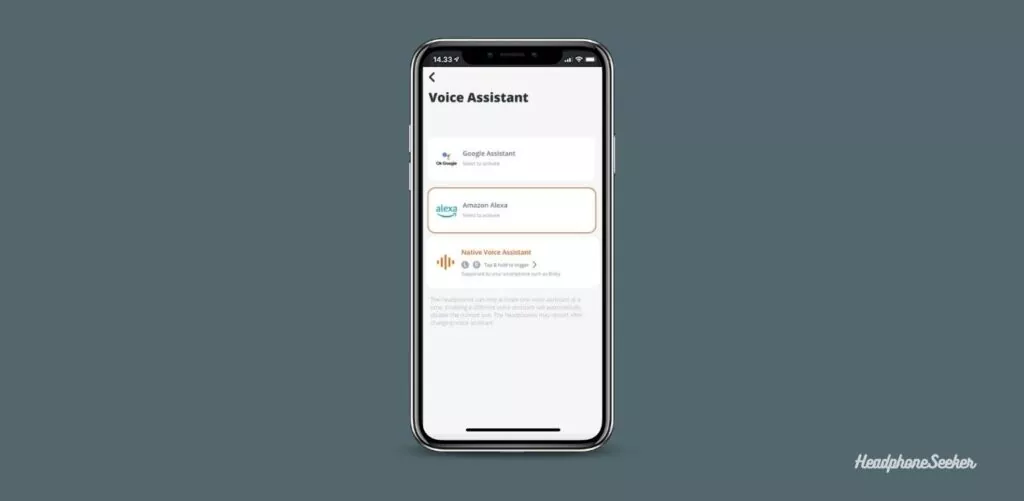 Moreover, they also offer decent noise cancellation and a bass-forward sound signature that you can customize using the companion app. So, whether you're listening to music or watching movies, you'll get an immersive audio experience.

Lastly, The earbuds come with outstanding battery life. With a single charge, you can get 7 hours of listening with ANC and 8 Hours without ANC. The charging case also gives you an additional 2 charges, a total of up to 24 hours of listening time.
Altogether, these earbuds are a top choice for anyone who needs Alexa-compatible buds. They provide excellence in every aspect except noise cancellation – making them an ideal selection!
Pros:
Lightweight design
IP68 rating
Alexa Compatible
Customizable sound signature
Outstanding battery life
Cons:
Decent noise cancellation
How to choose the best Alexa Earbuds:
When shopping for Alexa earbuds, there are a few key factors to consider:
Compatibility:
It's the first and foremost point to consider when buying Alexa-compatible Earbuds. Make sure the earbuds you choose are compatible with the Alexa app on your device. And also check the product specifications to ensure they are compatible with your device's operating system.
Microphone:
When considering earbuds to use with Alexa, it is essential to prioritize the quality of the microphone. This is because the microphone impacts not only voice commands but also making calls and other functions.
For optimal performance, you must evaluate specific attributes of the microphone, such as sensitivity, noise cancellation, and frequency response. The quality of these attributes of earbuds Mic can significantly affect the user's experience while using Alexa.
Comfort:
Comfort is another important factor to consider when choosing earbuds. After all, you'll likely be wearing them for long music sessions, so they must feel good in your ears.
I'll say you have to look for earbuds that come in different eartips as well as wingtips sizes. This is to make sure they fit snugly and securely in your ear during different activities.
Sound Quality:
The sound quality of earbuds is another critical factor to consider when buying earbuds. The buds must have to deliver clear and accurate audio across frequency ranges, with balanced bass, midrange, and treble.
Look for earbuds that use high-quality drivers and have a wide frequency response range to ensure an optimal listening experience.
Battery Life:
When looking for earbuds, it is crucial to consider their battery life. There are several factors to consider, including the battery capacity, playback time, charging time, and methods.
While it's true that larger battery capacity in earbuds can provide longer battery life. It's important to note that battery life also depends on usage. For example, Using earbuds with ANC can significantly impact the battery life. Earbuds that offer 8 hours of audio time without ANC may only provide 6 hours of audio time with ANC.
How we test the Best Alexa Earbuds:
To determine which earbuds are compatible with Alexa, there are a few key factors we consider. First and foremost, we check the compatibility of the earbuds with Alexa.
This includes whether they support Alexa's full range of features, such as voice commands and smart home control.
Another important factor we consider is the quality of the earbuds' microphone. This is critical for ensuring that the earbuds can accurately pick up voice commands.
We evaluate the microphone's sensitivity, clarity, and noise-cancellation capabilities to determine how well it performs in different environments and conditions.
We also consider comfort, battery life, and sound quality when evaluating the best earbuds for Alexa. During the testing phase, our team wears the listed earbuds for hours to determine the battery life and comfort.
As part of our evaluation process, we test the sound quality of each pair of earbuds by playing various music genres, including hip-hop, rock, jazz, classical, and R&B.
This helps us assess the sound profile of the earbuds and their ability to produce clear, bassy, or natural-sounding audio.
Final Words:
With the increasing popularity of voice assistants and smart homes. It's no surprise that Alexa-enabled earbuds have become a sought-after item.
The market offers a wide range of options, from budget-friendly to high-end models, each with its unique features and capabilities.
Our list of the best Alexa earbuds, delivers excellent sound quality, ANC, long battery life, and seamless voice assistant integration.
Whether you prioritize comfort, price, or sound quality, our guide has something for everyone.
So go ahead and pick your favorite pair of Alexa earbuds and take your listening experience to the next level.
If you are in search of Alexa headphones, Here are some of the top deals available:
$259.00
$379.00
4 new from $259.00
45 used from $204.00
as of November 21, 2023 7:24 pm
$260.87
$379.95
26 new from $260.00
9 used from $205.40
as of November 21, 2023 7:24 pm
as of November 21, 2023 7:24 pm
Last updated on November 21, 2023 7:24 pm