Being a headphone enthusiast, you will become bored if you don't have them. Furthermore, the situation gets worse when your headphones aren't working.
In addition, it is really annoying when your headphones are low on battery, especially during the time you need them the most e.g on a flight or during an important Skype call.
However, many consumers are looking for answers on various forums to find out how to charge their headphones? That is why I decide to create this guide to let you know how to charge your headphones.
Here I'll discuss how to charge JLab headphones.
As you know JLab is an American audio equipment company based in California that specializes in personal audio. The company offers a wide range of products including earbuds, headphones, and portable speakers.
Furthermore, if you have the JLab headphones or are planning to purchase them, this article is for you. This article will teach you how to charge a JLab headphone from start to finish.
So, without any further ado, let's get started.
How Do You Know When Your Bluetooth Headset Is Fully Charged or Needs a Charging?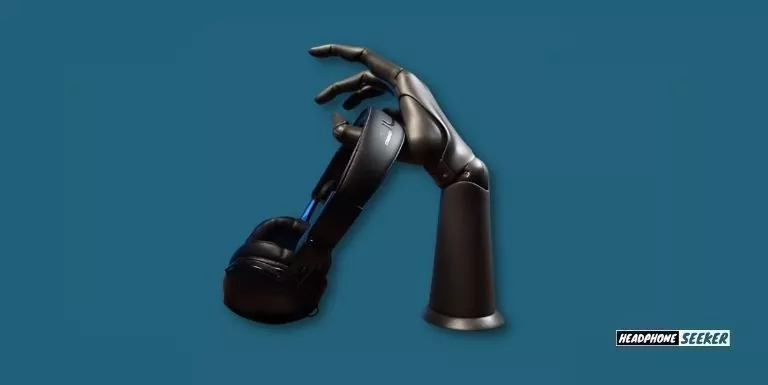 The first thing you want to know is how to identify that your headphone is low on battery and needs to be charged.
Nowadays, almost every electronic device comes with some sort of indicator to let you know about the battery status.
The same goes for the JLab headphones, there is a small LED light on some headphones which starts blinking red when the battery is low.
Some of the headphones prompt a voice command like "Low battery" or "headphone's battery is low" once they are out of power.
However, if your headphone responds in one of these two situations, it indicates that it is out of power and must be recharged.
So how to charge JLab headphones? After finding out that your headphone is out of power and needs to recharge.
How To Charge JLAB Headphones?
When you buy headphones, a USB charging cable is usually included in the box. A cable consists of two sides, one is for the USB interface and one is for the micro-USB interface.
Now on your headphones, you will find a micro-USB interface. So, all you need to do is to take the micro-USB interface of the cable and insert it into the headphone's charging port.
After that, take the USB interface and insert it into any USB power source like a laptop, PC, power bank, or a USB wall charger.
It's also a good idea to check that your USB connection has sufficient output voltage and current. According to experts, If not, it will charge slowly or might not even charge at all.
Let your headphones be charged and see whether they are charging properly or not.
Make Sure That Your Headphone Is Charging
Once the headphone is connected to the power source, you will see a red LED light on your headphone. Which indicates that the headphone is charging.
However, Once your JLab headphone is fully charged you will see a Solid Blue LED light instead of red.
Moreover, the time it takes to charge a headphone fully from zero to 100% may vary from headphone to headphone and also from the power source you are using.
For instance, If you are using a laptop to charge your headphone, it will take more time as compared to using a power bank or wall charger.
Similarly, If you are using a 2.4A output charger it will charge your headphone faster than using a 1A output charger.
However, I charge my JLab Studio ANC on-ear Wireless headphone via a wall charger that has a 2.4A output and It takes around 1.5 to 2 hours to charge my headphone from 0% to 100%.
So, this is how you can easily charge your JLab headphones. What if your headphone won't charge? There's no need to be alarm, and I'm going to show you some of the most frequent solutions for this issue.
How Do You Get Rid Of The Charging Issues?
As an electronic gadget headphone also faces some charging issues. The good news is that most of the headphone charging issues are not complicated and can be fixed quite easily.
Let's take a look at some of the most common problems that may arise while charging your headphones, as well as their solutions.
Let Headphone be Fully Charged:
The first and most common reason for the headphones not to charge is that the headphone is not given enough time to be fully charged.
It is recommended that you charge your headphone for at least 1 to 2 hours according to the manual that comes with it.
However, In my personal experience, I have seen that If you charge your headphone for 30 to 40 minutes, It also starts working.
But still, I would recommend giving enough time to your headphone so that They can be fully charged. So that, you can enjoy their full functionality during a long run or during a flight.
Replace the Battery Of the Headphone if Needed: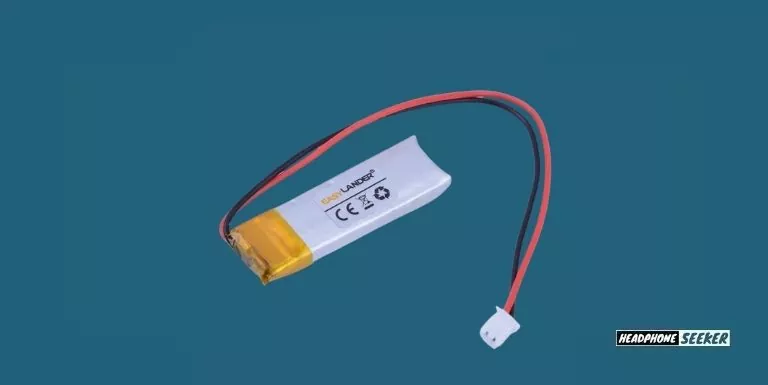 If you are using your headphone for a long time, then there are chances that the battery of your headphone might be damage.
In that case, the only thing you can do is to replace the battery of your headphone with a new one.
You can easily find JLab headphones batteries on Amazon according to your model number. But the question appears here Can You Replace Battery on Bluetooth Headphones?
However, replacing the battery isn't as straightforward as you may believe; in fact, it demands some expertise and skill. If you don't have a skill, I highly advise having this done by a professional.
However, Just follow the steps given below, and you will be able to replace the battery of your headphone without any issue.
The first thing to note is that the battery of the headphone usually found on the earcup with the USB charging port.
Now you have to remove the ear cuffs of your headphone. For this purpose, you can use a paperclip or a small flathead screwdriver.
Once you have removed the ear cushion, then you will see small screws that are holding the earcup in place. Use a screwdriver to unscrew those screws.
Now you will have to locate the battery on the headphone. once you find it use the soldering iron to remove the battery.
Now take the new battery and solder it in place of the old one.
Make sure that you connect the positive and negative terminal of the battery in the right place. You can use the multimeter to test the connection.
Now put all the things back in their place carefully
your headphone is ready to use.
It is recommended that you use your JLab Headphone after an hour of charging once you replace the battery.
Check The USB Cable and Charging Port:
If your headphone is not charging, or taking too much time to charge then there might be an issue with the USB cable or charging port.
In that case, the first thing you need to do is to check the USB cable and ensure that it is not damage and working correctly.
If the USB cable is not the problem, then you have to check the charging port.
To do this, take a look inside the charging port with a bright light. look for any dirt, lint, or debris stuck inside the port. If you find anything, then use a can of compressed air to remove it.
The Charger Should Be Okay Too:
If you have checked all the things given above, and still your headphone is not charging, then the problem might be with the charger.
It is recommended that you use the charger that comes with the headphone. However, you can also use other chargers that have the same voltage and amperage.
If you are using the original charger and still your headphone is not working, then you should buy a new one.
Get Assistant From A Headphone Expert Or Technician:
If everything that is mention above is not working, and your headphone is still not charging. Then the best and the last thing you can do is to take help from a headphone expert or technician.
They will help you to find the root cause of the problem and also fix it if it is possible.
Till now I explain everything that you can do if your JLab headphone is not charging. However, you should follow the user guide's instructions about using headphones to maximize the life of the battery.
Get a pair of headphones with strong battery life:
Remember your headphone is only as good as their battery. When choosing your next pair of headphones, be sure to factor in how long the battery will last per charge.
A longer-lasting battery means more hours of playtime, and fewer times spent tethered to an outlet waiting for your headphones to charge up.
However, the JLab brand produces powerful battery-powered headphones.
So, if you are looking for headphones with strong battery life then you can go for JLab headphones.
You're probably wondering which JLAB headphones have the longest and most durable battery life right now.
Don't worry, I've got you covered.
Best JLAB Headphones With Strong Battery Life
I've compiled a list of the best JLAB headphones with incredible battery life below. This list will help you to understand the charging features of various JLAB headphones.
So that you can make an inform decision about which product is right for you.
Headphone Name
Battery Life
Battery Capacity
Charging Time
JLAB Studio ANC
About 34+ Hours & with ANC: 28+ Hours
480 mAh
About 3 Hours
JLab Studio Pro Wireless
About 50+ hours
400 mAh
About 3
Hours
JLAB Flex Sport
About 20 Hours
330 mAh
About 3
Hours
JBuddies Studio
About 24+ hours
330 mAh mAh
About 2
Hours
JLAB Studio
About 30 Hours
480 mAh
About 3 Hours
JLab Play Gaming Wireless Headset
About 22+ hours
400 mAh
About 2 Hours
JLAB Neon
About 13 Hours
330 mAh
About 2.5 Hours
Go Work Wireless On-Ear Headset
About 45+ hours
500 mAh
About 2 Hours
JLAB Rewind Retro
About 12 Hours
220 mAh
About 2 Hours
JBuds Work Wireless Over-Ear Headset
About 60+ hours
600 mAh
About 3 Hours
To Sum Up:
If your JLab headphone is not charging then you can follow the troubleshooting steps that are given in this article.
I hope these steps will be helpful for you and now you are able to handle any charging issue that comes your way while charging your JLab Headphones.
But, If you can't get your headphones to work after applying the above fixes, then you should take assistance from a professional.