Are you experiencing Bluetooth pairing issues with your Sony WH-1000XM5? You're not alone in this. Many owners of these popular noise-canceling headphones have reported difficulties connecting to various devices, including laptops, smartphones, and even TVs.
To resolve WH-1000XM5 Bluetooth pairing issues, check battery life, software updates, and pairing range, and reset the device if necessary.
However, read on for some more tips and solutions that may help.
Causes of Sony WH-1000XM5 Headphones Not Connecting or Pairing via Bluetooth:
It is always recommended to have an idea about the possible causes of the issue. This is because you can narrow down the troubleshooting steps and save time by not trying those solutions that are not relevant to the problem at hand.
Here is the list of some possible causes of Sony XM5 not connecting:
Devices are not compatible.
Devices are not in Bluetooth Pairing Range.
Devices are low on Battery.
Bluetooth on the Devices is not enabled.
The device's firmware is outdated.
Possible Fixes for Bluetooth Pairing Issues with Sony WH 1000XM5:
We don't want that Bluetooth pairing issues to ruin your music experience with Sony WH 1000XM5. So, here are some possible fixes to help you resolve Bluetooth pairing issues with ease:
Bring the Devices in Bluetooth Pairing Range: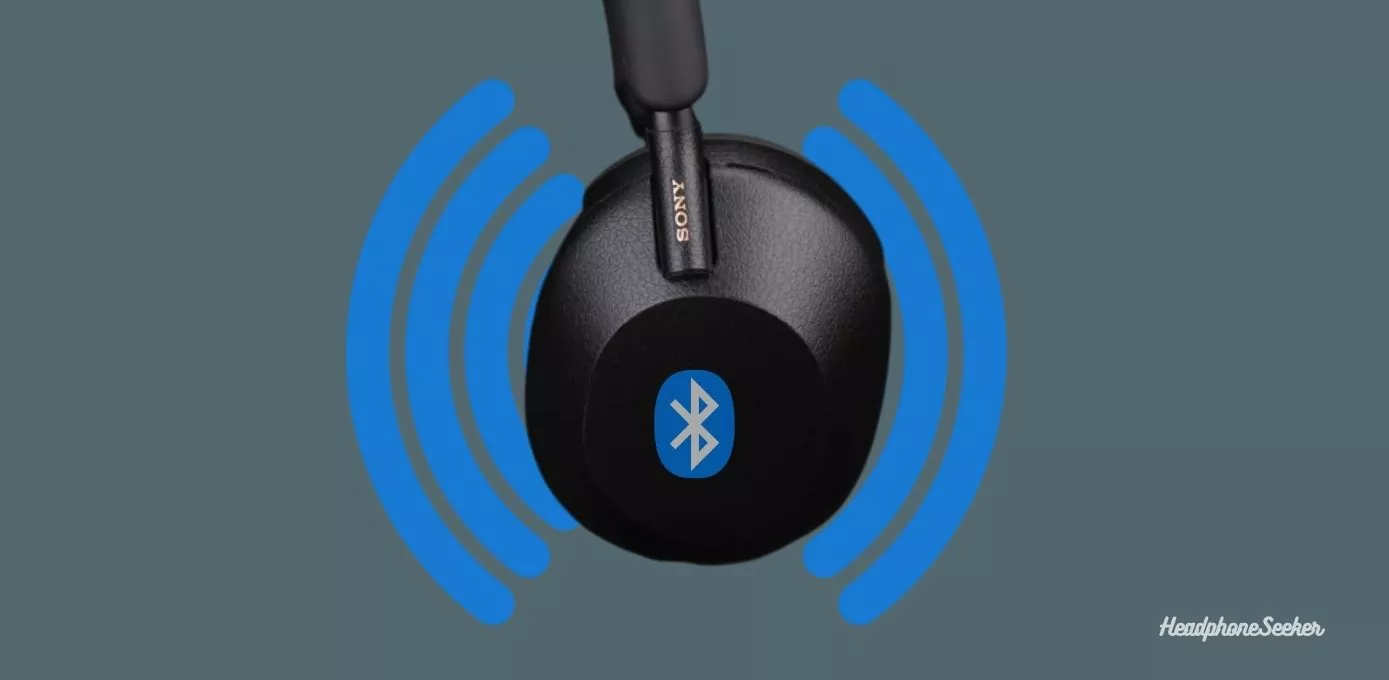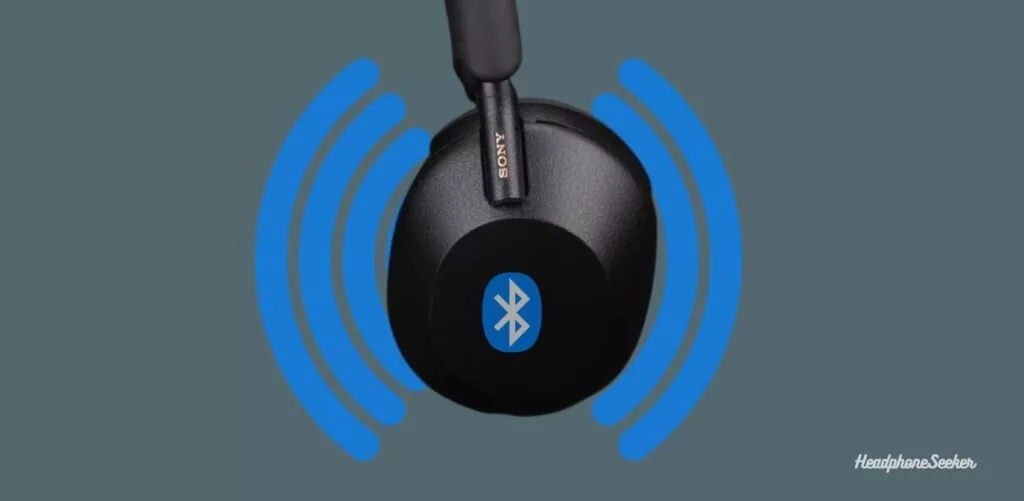 The First thing you should do is to make sure both the Sony WH 1000XM5 and your other Bluetooth-enabled devices like iPhone, PC, or Laptop are in close range.

To ensure the best connection, Sony suggests that you keep your devices within 3 feet of each other when pairing via Bluetooth.
If they're farther apart than this, you may experience audio or connection drops or even you should not be able to pair at all. – so it's worth making sure they're as close together as possible.
Move away from the Obstacles:
If your both devices, the XM5, and the other Bluetooth-enabled device are in close range but you still facing pairing issues between them, it might be because there's an object blocking the signal.
Common obstacles such as walls, furniture, carpets, and other wireless devices like Wi-Fi routers or microwaves can interfere with Bluetooth connectivity.
So, It's important to make sure there are no obstacles between your XM5 and the other device for a reliable Bluetooth connection.
Charge the Battery of XM5 as well as the Pairing Device: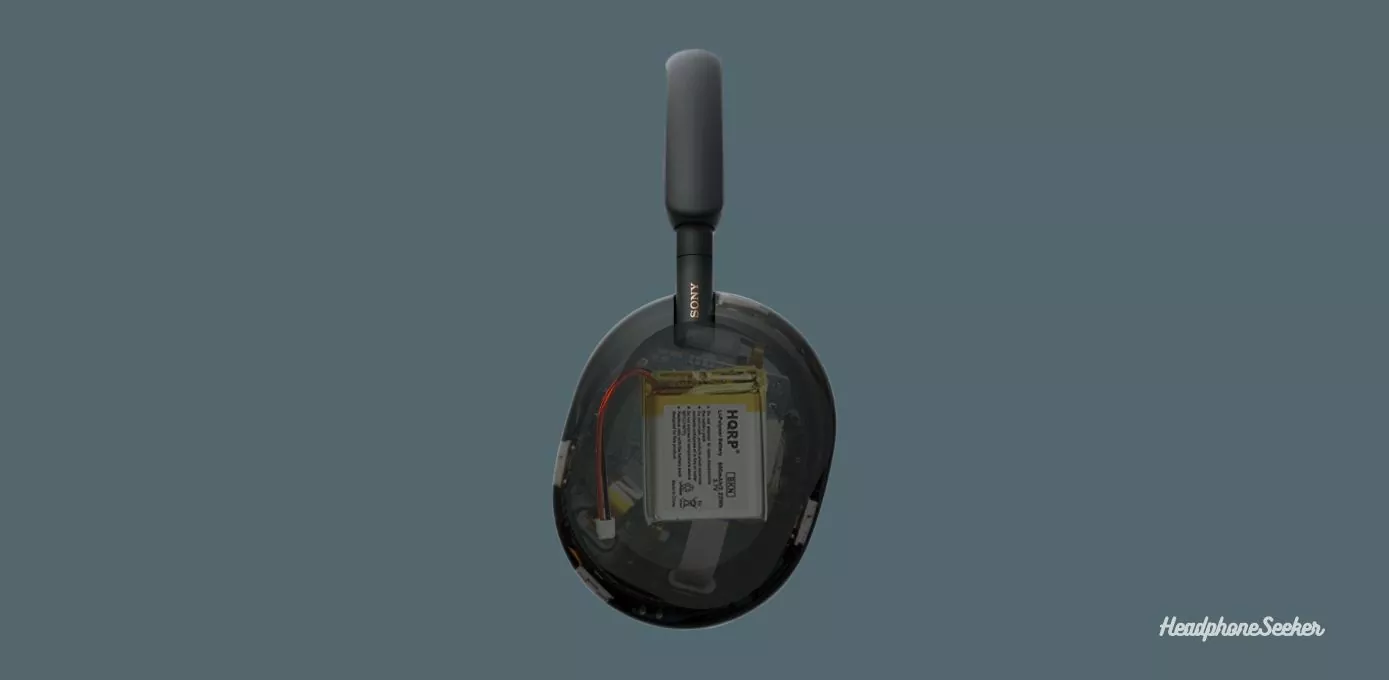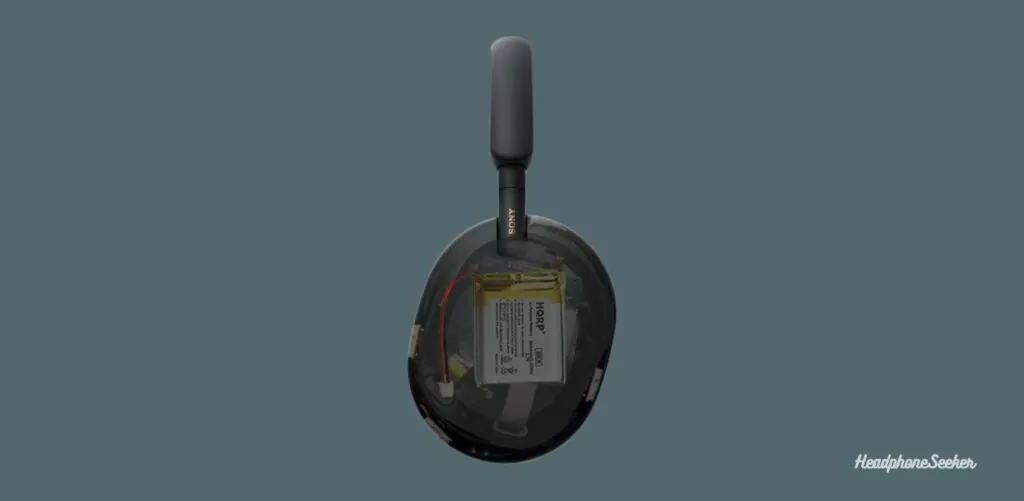 Once you confirmed that both devices are in close proximity and nothing between them disturbing the Bluetooth Connectivity then you should check the battery life of your XM5.
If the battery life on the Sony WH-1000XM5 is low, it may impact Bluetooth pairing performance. So it is important to charge the headphone before proceeding with Bluetooth pairing.
Anyway, To check the battery life of your Sony WH-1000XM5, look for the indicator light:
If the light flashes twice in blue, there's more than 10% battery life remaining.
If the light repeatedly flashes slowly in orange for about 15 seconds, there's less than 10% battery life remaining.
Turned On the Bluetooth of Both Devices: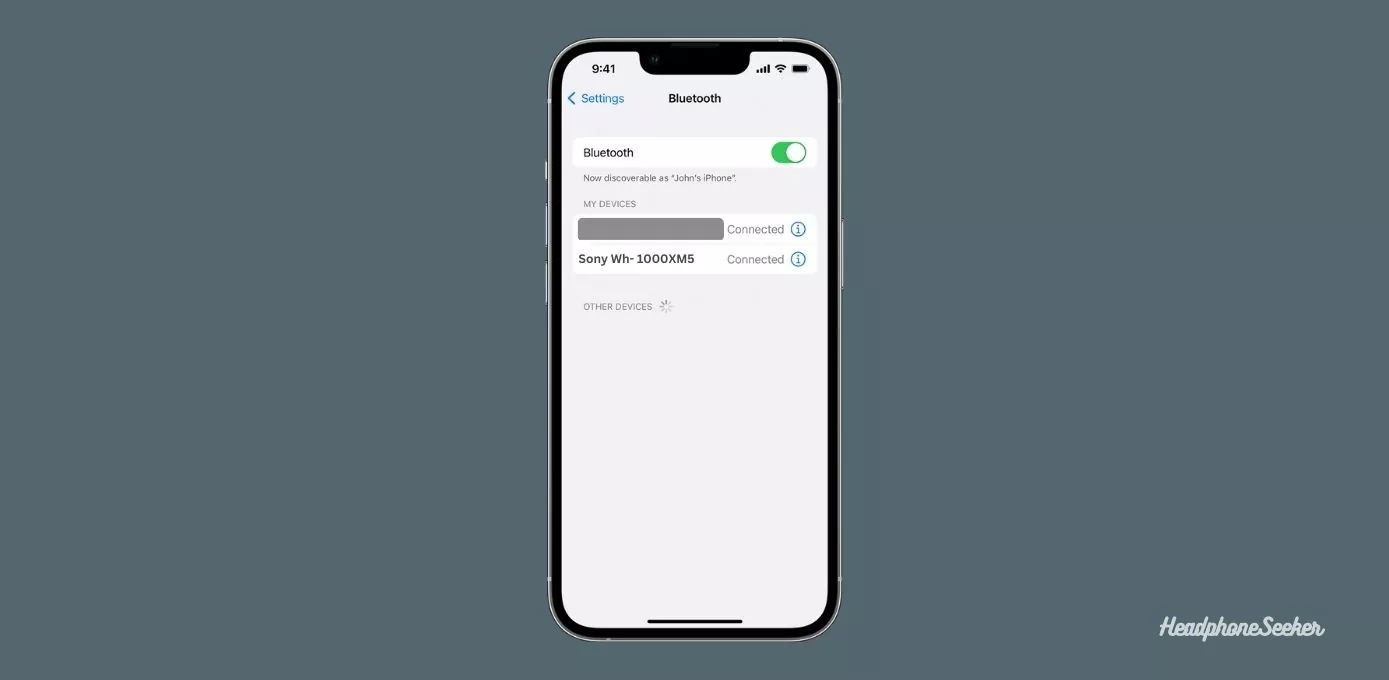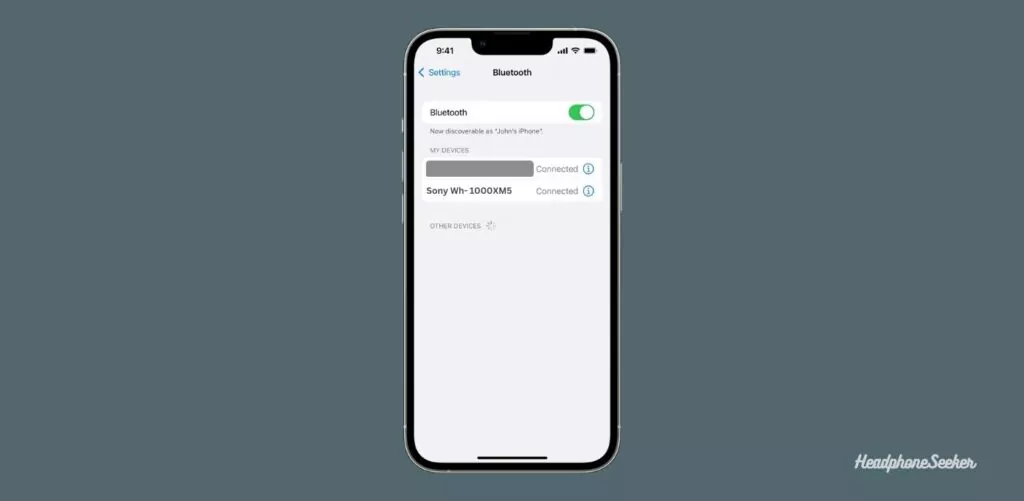 How it is possible to pair two devices when Bluetooth on any or both devices is turned off? That's why it is important to check the Bluetooth of both devices. 
You can check the Bluetooth settings on your smartphone, tablet, or computer to ensure the Bluetooth is enabled. Similarly, you can also check the Bluetooth settings on the Sony WH-1000XM5 by looking at the indicator lights.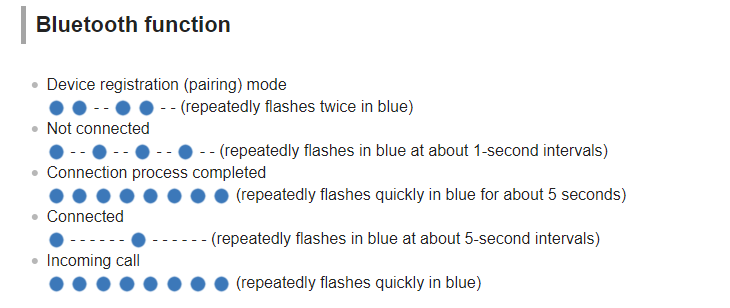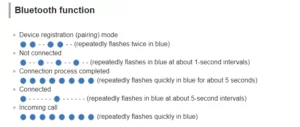 Refresh the Bluetooth Connectivity: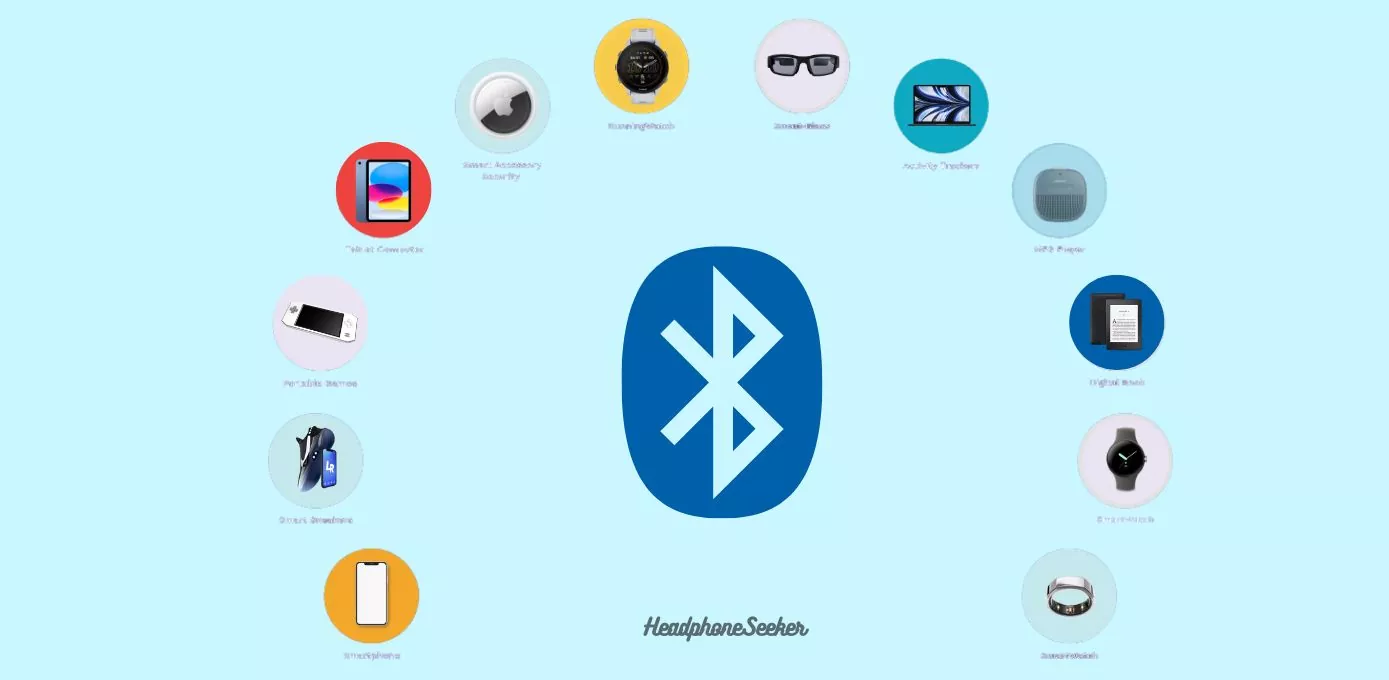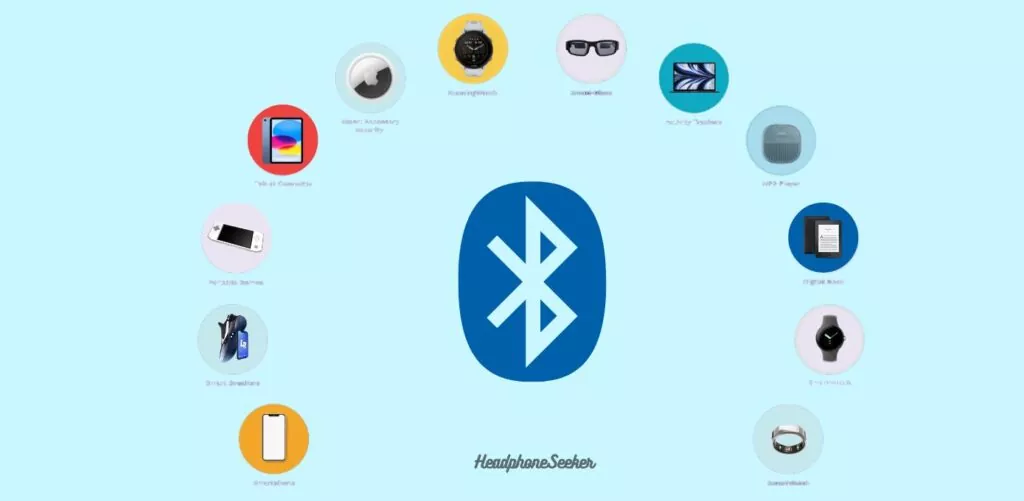 If you're reading this, it means that battery life isn't an issue, and you've checked for any possible obstacles.
However, if the headphones have been previously paired with another device, they won't be able to make a new connection until you manually enable Bluetooth connectivity.
If you're unsure how to do this, we recommend checking out our article for a step-by-step guide on enabling Bluetooth connectivity on Sony WH-1000XM5.
Restart the Connected Device: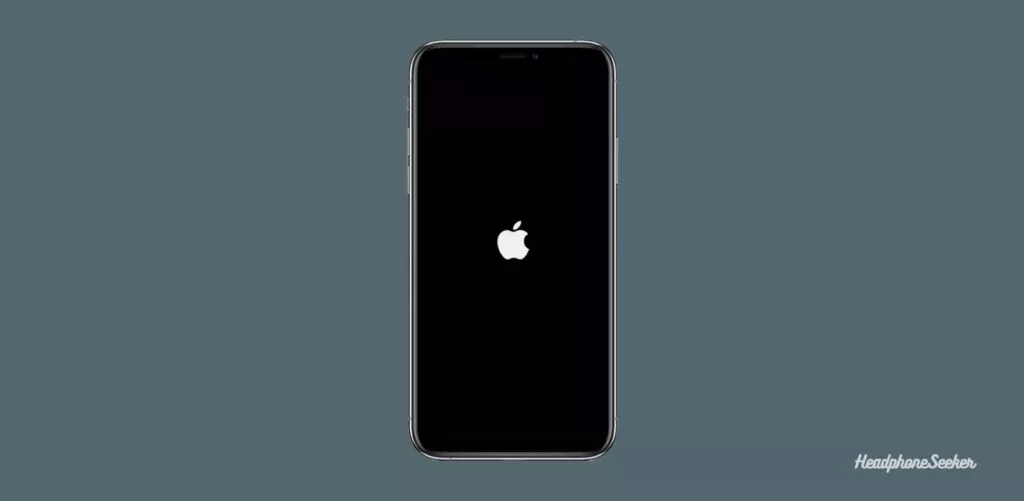 At this stage, Sony suggests you should restart the device that you are trying to connect. 
Restarting the connected devices, like smartphones, computers, or smartwatches, will refresh its Bluetooth settings.
And it can help resolve any minor issues, which may be causing pairing problems with your XM5.
Check the Compatibility of XM5 With Bluetooth Device:
The Sony XM5 is compatible with most Bluetooth-enabled devices, including smartphones, tablets, and computers. However, it is always recommended to check the Bluetooth version and profile of the device you are trying to pair with your XM5 headphones to ensure compatibility.
As XM5 is equipped with Bluetooth 5.2 version, which is backward compatible with all older Bluetooth versions. Moreover, the XM5 is also equipped with the support of SBC, AAC, and LDAC Bluetooth profiles for better connectivity and audio streaming.
If your Sony XM5 not connecting with a specific device, check their compatibility with each other. To check the Compatibility of the XM5 we suggest you go through the user manual.
Update the Firmware of XM5: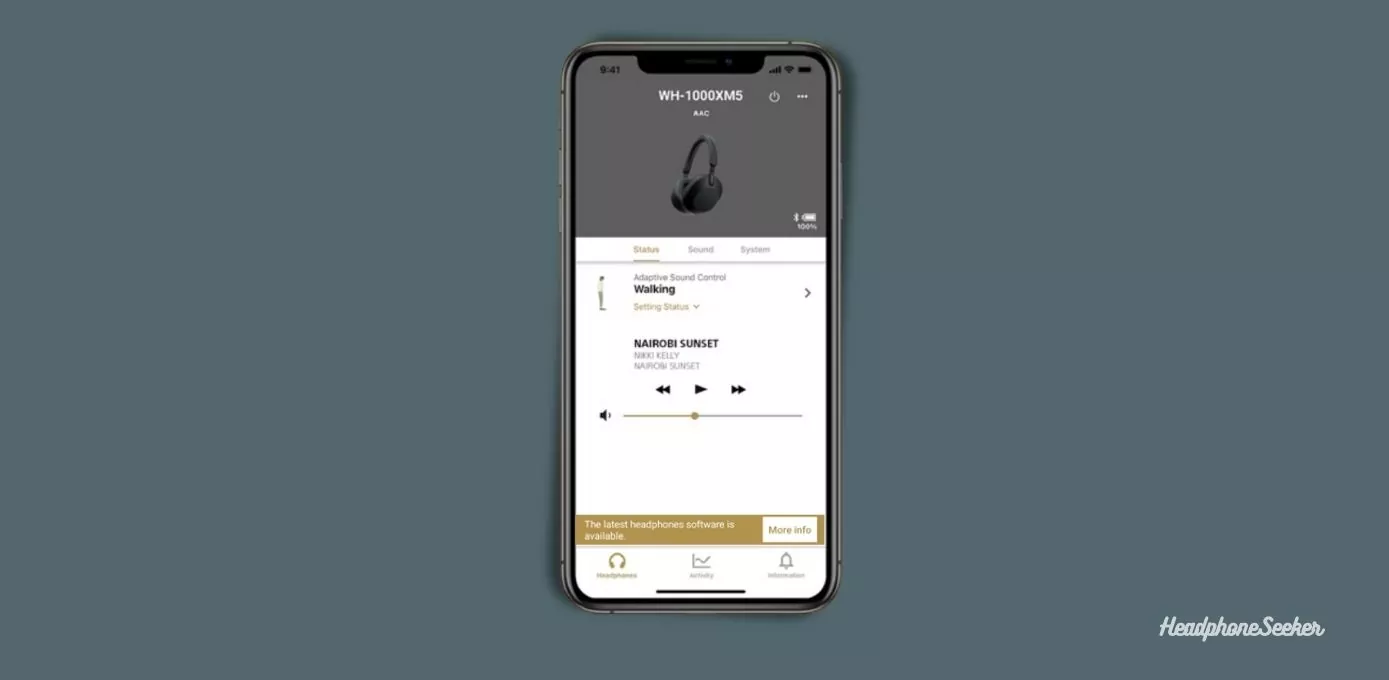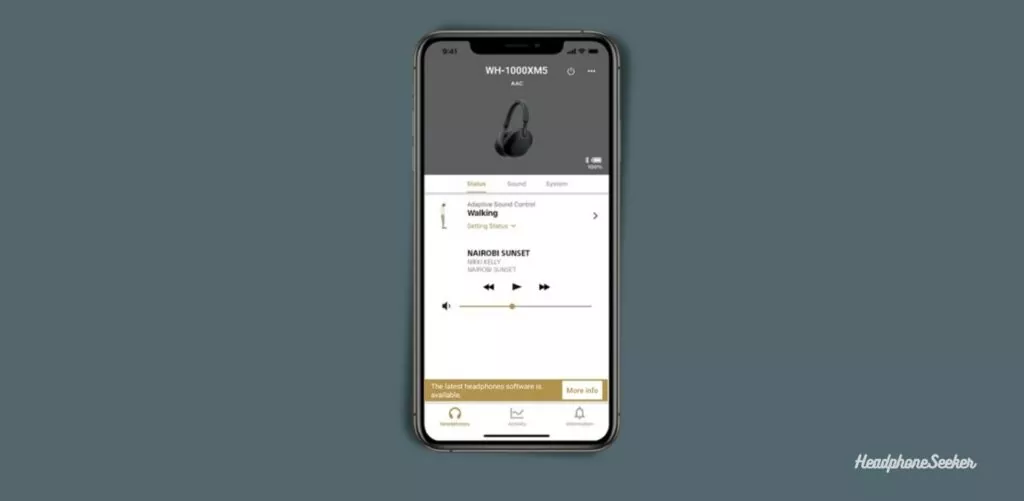 If you're still unable to connect Sony WH-1000XM5 to PC or any other device, the issue may be due to an unsupported software version on the device. which can cause minor glitches which may prevent two devices from the pairing.
it is highly recommended to ensure your device has the most recent version of its software, and also the Sony WH-1000XM5 firmware is updated.
To ensure your device is compatible with Sony WH-1000XM5, it must meet the following software requirements:
Android device: V5.0 or
iOS device: iOS 11.0 or later
Reset Sony WH-1000XM5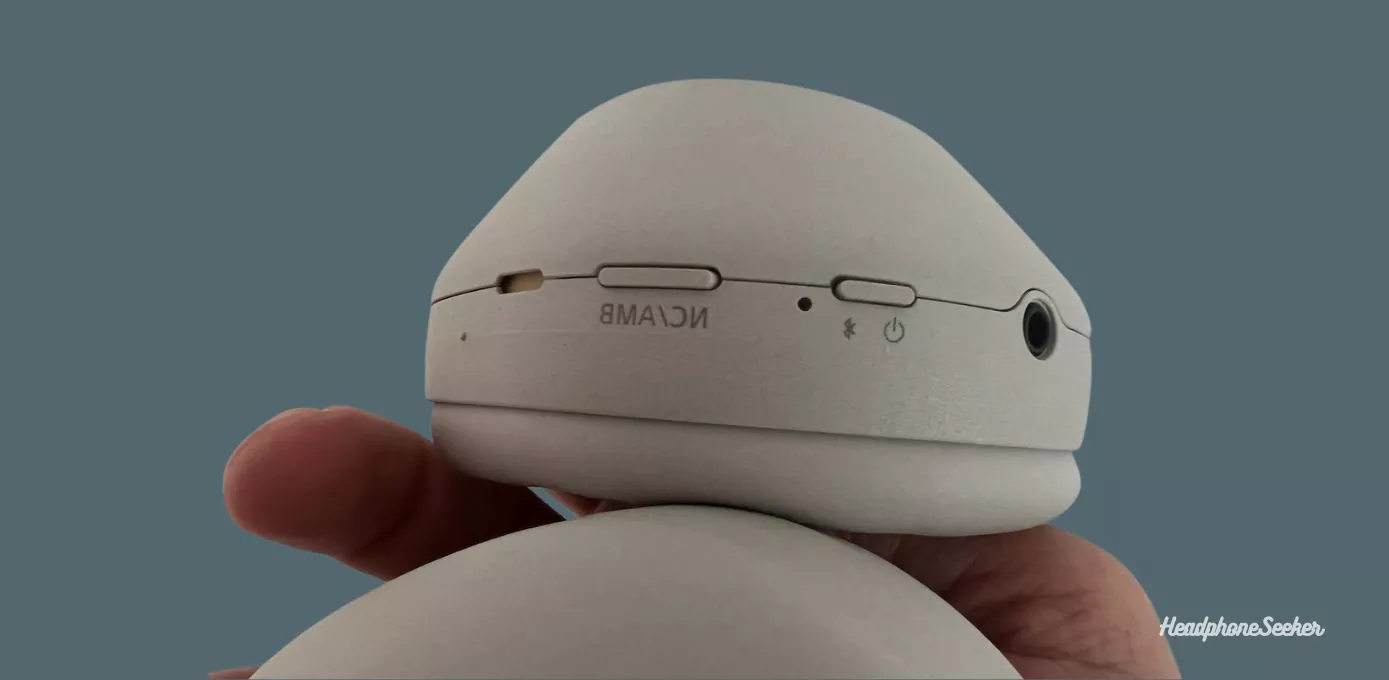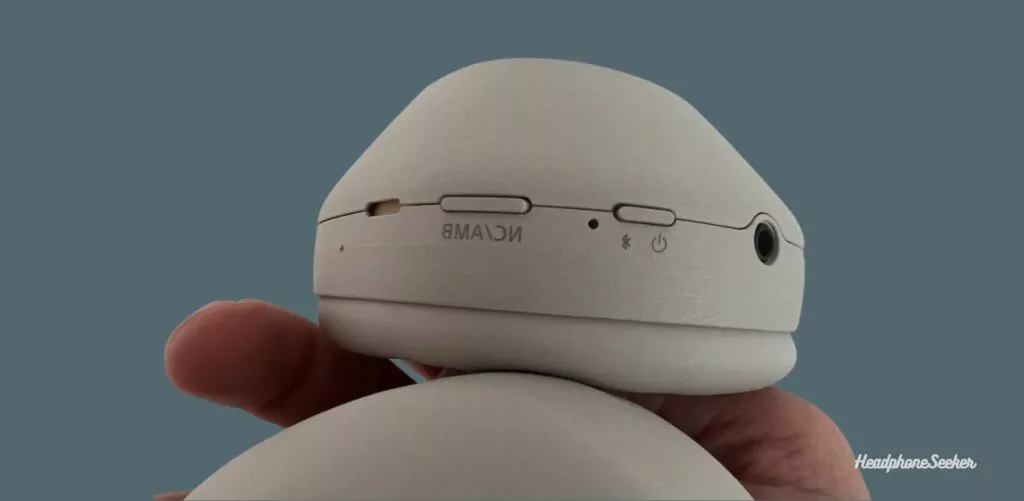 If all else fails, resetting XM5 to its factory settings should be your go-to solution. Resetting XM5 means all the custom settings that you have done on XM5 and any other data stored in the device will be lost, so before proceeding with this solution, I would you must save the settings.
However, resetting the Sony WH-1000XM5 is a very easy and straightforward process. but if you do not know then have a look at this article.
What to do If Other Sony Headphones not Connecting?
If your Sony headphones not pairing with Bluetooth devices, then you can apply all the above-mentioned troubleshooting steps that we define for XM5.
Here is the list of Sony Headphones that you can troubleshoot them using the above-defined steps:
Sony WH 1000XM2
Sony WH 1000XM3
Sony WH 1000XM4
Sony WH 1000XM5
Sony WI 1000X
Sony WI 1000XM2
Sony WF 1000X
Sony WF 1000XM3
Sony WF 1000XM4
Sony WF SP800N
Sony WF C500
Sony WF C700N
Sony WH XB900N
Sony WH XB910N
Final Words:
In this article, We try to cover all the necessary steps, from Hard resetting the device to checking for software updates or Bluetooth Connectivity, which you can follow if there are any issues pairing your Sony WH-1000XM5 with another device.
But if you are still unable to connect the XM5 to a Bluetooth-enabled device after following all the steps mentioned, then you should contact the Sony Support Centre for assistance.
Frequently Asked Questions:
Why Won't My Sony Headphones Connect to My MacBook?
There are many reasons why your Sony Headphones are not paired with your MacBook. Such as the Headphones being low on battery, Bluetooth on the MacBook is not enabled, Both devices are not in the appropriate range, or maybe your Sony Headphones are not in pairing mode. However, whatever the reasons, the mentioned solutions can help you to pair the headphone with your Mac.
Sony Headphones Not Showing up in Bluetooth?
The first reason Sony headphones do not show up in the Bluetooth list of devices could be they are not in pairing mode. Secondly, the Bluetooth function on your smart device is not active. Thirdly, the devices are not in the 1-meter Bluetooth range of the headphone. Lastly, your Sony headphone is already paired with another device like a laptop.
Why Won't My Sony Headphones Connect to My iPhone?
Firstly, Bluetooth on your iPhone 14 is not turned ON. Secondly, Sony headphones are low on charge. Thirdly, your iPhone iOS version is not compatible with the headphone. Fourthly, Your iPhone and headphone are not in Bluetooth range of each other. Lastly, your iPhone 14 Pro Max is already paired with any other Bluetooth-enabled devices.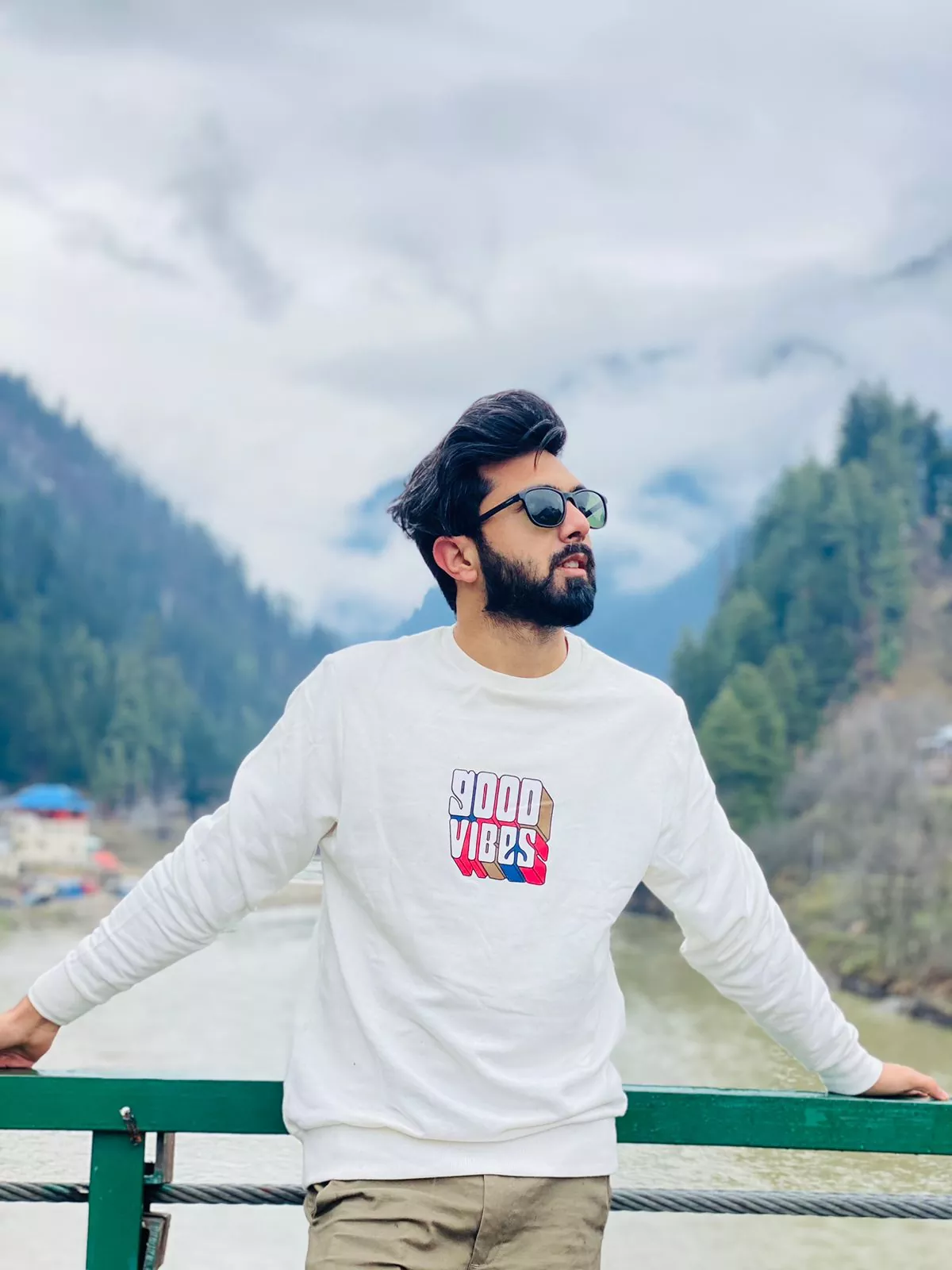 I created this blog to help people find the right Headphones, Earbuds, and headsets for their taste, to keep tabs on the latest news and leaks, and to share my experience with different Headphones.