Many people are wondering if Beats Studio 3 headphones are compatible with the PS4.
The short answer is that yes, they are! However, you can use either Bluetooth or the wired option to use your Beats Studio 3 with PS4 and PS5.
The Beats Studio 3 offers a great listening experience whether you're gaming, watching movies, or listening to music. Their design also allows for a comfortable fit, even if you're wearing them for long periods of time. Also, you can turn on and off beats studio 3 easily due to its easy-to-use controls buttons.
Reading on many forums like Quora, Reddit, Medium, and even Facebook, I found that the Beats Studio 3 is well-liked by gamers who own a PS4 and PS5.
However, in the past, some did not allow third-party headphones to work with their PlayStation gaming console.
This was changed with a system software update in 2016, which means that you can now use any headphones you want – as long as they're compatible with the PS4's audio output, of course.
Let get explore how to connect your Beats Studio 3 with PS4 and PS5 in both wired and wireless (Bluetooth) ways.
Disclaimer: If you buy through affiliate links on this article, we may earn a commission without any additional cost to you.
How To Connect Bluetooth Headphones with PS4, PS5?
Many gamers prefer to use Bluetooth headphones because it gives them the freedom to move around while gaming.
It's also a great option if you want to use your Beats Studio 3 with other devices, such as your phone or computer.
Firstly Put your beats studio 3 into the pairing mode:
you need to press and hold the power button for about 4 to 6 seconds.
Release the power button when you will see the LED light of the power button start flashing.
Flashing indicates that the beats studio 3 is in the pairing mode.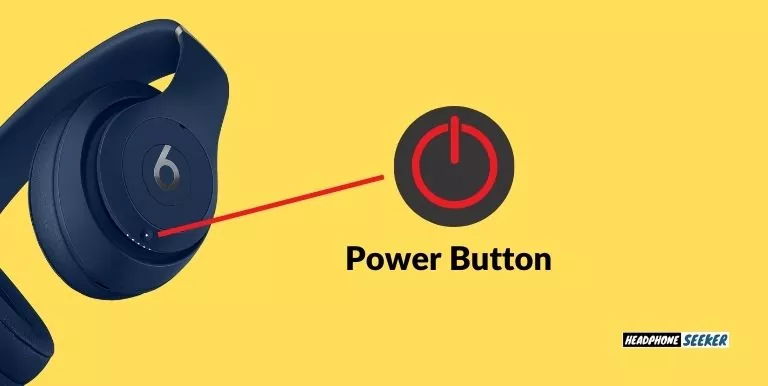 To connect your Beats Studio 3 (or any other Bluetooth headphones) with PS4 or PS5:
Turn on your gaming console and go to Settings.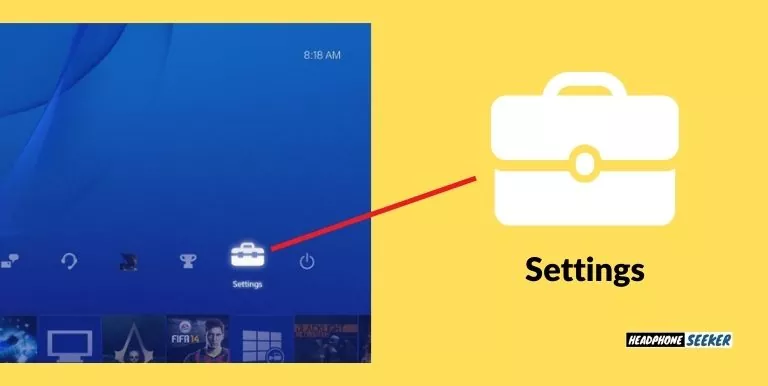 Then, under the settings, select Devices.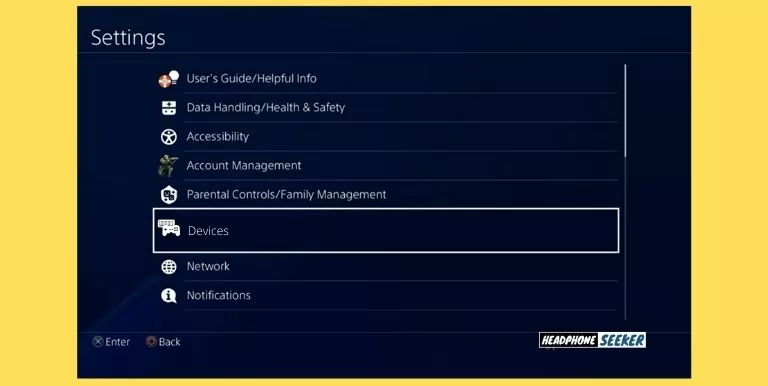 Click on Bluetooth Devices.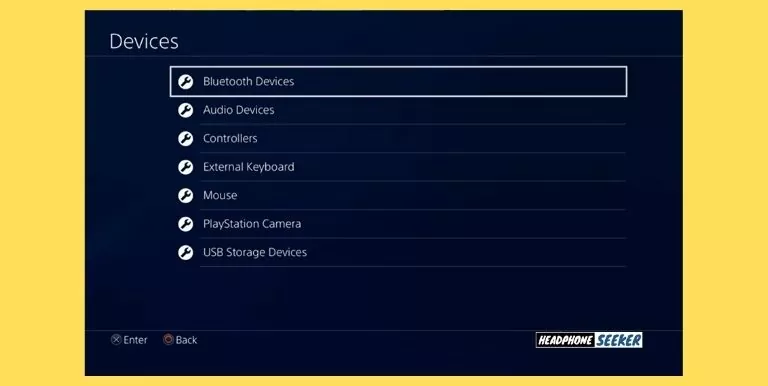 Select your headphones from the list.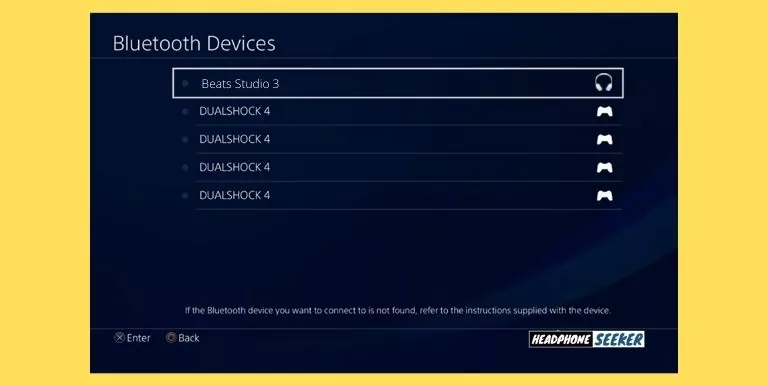 if you don't hear anything from the headphones, go to the audio setting on ps4 and change "output device" to headset connected. For that:
Open the settings.
Then Select Devices.
Click on Audio Devices.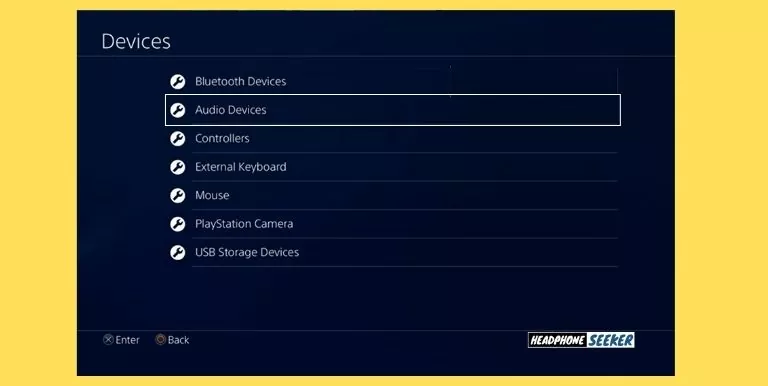 Now, you have to select the option Output Devices.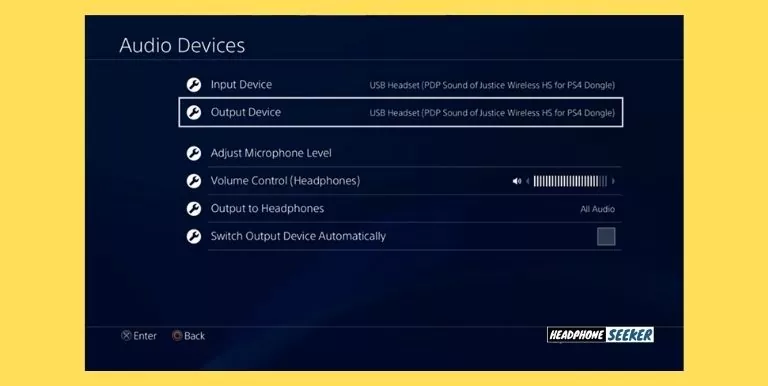 Under the Output Devices, Select the Beats Studio 3.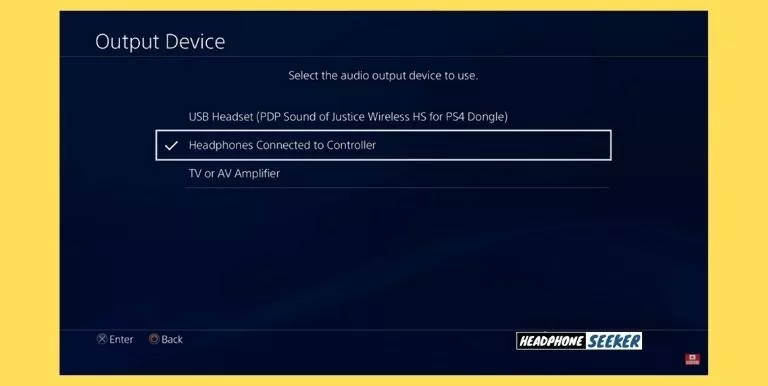 Now play any game and check if the audio is coming from your beats studio 3 or not. if you did listen to any audio then it might be connected to any other device. in this case resetting your Beats Studio 3 is the best option.
However, after the successful connection, you can change the audio level according to your liking.
How To Connect Headphones with PS4, PS5 viva Wired?
The Beats Studio 3 also comes with a wired option, which some gamers prefer.
To connect your Beats Studio 3 with PS4/PS5 using the 3.5mm audio cable:
Firstly, Plug the beats studio 3 3.5mm audio cable into the PS4 controller.
Secondly, Plug the other end of the 3.5mm audio cable into the headphones.
If you don't hear any sound, you probably have to change the output audio of your PlayStation. which I already explained above.
You should be able to hear the audio coming from your headphones. Note: The wired connection will only work if your Beats Studio 3 headphones are turned on.
Other Methods to Connect Wireless Beats Headphones with PS4, PS5?
According to Sony, you can connect only those pairs of headphones that are compatible with Playstation 4 and Playstation 5.
So what to do if your Beats headphone is not connecting with PS4 or with PS5? Well, you can use a dongle as an alternative to connect your Beats headphones with PS4 or PS5.
Just follow these simple steps and you're good to go-
First of all, turn on your Playstation 4.
Now connect the dongle to the controller of PS4 or PS5.
After that, take your Beats headphones and connect them to the dongle.
Now you will be able to hear the audio from your PS4 or PS5.
In the market, you can get many best Bluetooth dongles for your PlayStation that will help you to connect your Beats headphones with your Playstation.
Some of the best Bluetooth dongles for PS4 and PS5:
TP-Link USB Bluetooth Adapter for
PC 4.0
Avantree DG40S USB Bluetooth 5.0 Adapter Dongle
Avantree Leaf Class 1
Zopsc Bluetooth Dongle USB Adapter
ASUS USB-BT400 USB Adapter
if you use one of them you can connect your beats headphones with ps4 or ps5.
How to Connect Beats Headphones Mic with PS4 and PS5:
Is it possible to use the Beats Studio 3 microphone with a PlayStation 4 and 5? The answer is, unfortunately, Yes.
But it's not as simple as you think. You will need to perform the following steps to get the best out of your beats studio 3.
insert 3.5mm aux cable both in headphones and the controller.
Now, Open the Settings on your PlayStation.
Under the Settings menu, select Devices.
Then choose the Audio Devices and select the Headset connected to the controller.
Now get back to Audio Devices and Select the Adjust Microphone level. Here you will be able to see whether the headphone mic is working or not.
if your headphones are mute then you will not see any Microphone level.
Now that you have confirmed that the Beats Studio 3 microphone is working, you can start using it to chat with your friends or record your gameplay.
On PS5 connect the headphones mic is a bit different than the PS4:
To connect your Beats Solo 3, Powerbeats, or Beats studio 3 headphones to your PS5,
just insert the 3.5mm aux cable into the headphone jack and also on your controller.
From the main menu, go to settings by clicking the gear icon in the upper right corner of the screen.
Under Settings, select the Sound and then choose the option Microphone.
In the Microphone menu, open Input Device and then select the Controller Microphone and mute it by selecting the mute option.
Now get back in the Input Device menu and select your beats headphones.
You can now start using your Beats headphones with the PS5.
Are Beats Headphones Good For PS4 and PS5 Gaming?
The notion that gaming headsets are only suitable for gaming is a misconception held by many gamers. Although Beats headphones are wonderful for gaming, they aren't any better or worse than other types of gaming headphones like SteelSeries Arctis 7P/7X, Logitech G Pro X, or Razer Blackshark V2.
Many experts mention 4 things to consider when going to buy a gaming headset:
Mic Quality,
Sound isolation and Quality,
Build Quality
Comfort and Fit.
However, you find many Beats headphones that score 3 out of 4 because the microphone quality was not comparable to that found on gaming headsets.
But still, I would say the Beats Studio 3 is very good for gaming as it offers great sound quality, wonderful build quality, and are extremely comfortable to wear for long periods of time. plus its mic quality meets the somehow the standards of gaming headphones.
Beats Solo 3 is also a great choice for gaming. They feature high-quality sound and build quality. However, everyone knows how bad the microphone quality they offer is.
Besides the mic quality, Beats solo 3 is very handy in terms of controls. You can use button-on beats solo 3 turns on and off, adjust the volume and control the ANC pretty easily.
Also, there are many other beats headphones and earbuds to choose from that would be good for PS4 and PS5 gaming like the Powerbeats Pro, Beats Ep Wired On-Ear Headphones, urBeats Wired Headphone, and many more.
Headphones for PlayStation 4 and 5: What Are the Alternative Options?
There are a few different types of headphones that you can use with your PlayStation 4 or 5. If you're looking for an alternative to Beats headphones, here are a few options:
Bose 700 Wireless Headphones:
These noise-canceling headphones offer outstanding sound quality and are very comfortable to wear. Bose 700 can easily be connected to your PS4 or PS5 via Bluetooth and wired. Also, Bose 700 has easy to control set up so you can quickly adjust the sound and turn it off and on.
EPOS Audio Sennheiser GSP 370:
This pair of Headphones is officially licensed for PS4 and PS5. GSP 370 has the best sound quality so far in the market. it gives you crystal-clear audio on high, mid, and low audio frequencies. GSP 370's built-in microphone is extremely clear, which is its main appeal.
Also, Sennheiser GSP 370 has very comfortable ear cushions and a light headband, which makes it easy to wear for long gaming sessions.
Conclusion:
Beats Studio 3 is compatible with PS4 and PS5. You will be able to use them with your console without any issues. However, I explained everything in this guide that will help you to connect your beats studio 3 with PlayStation 4 and PlayStation 5.
Frequently Ask Questions(FAQs):
Can I pair my Beats to my PS4?
Yes, you can pair your Beats to your PS4. To do so, simply follow the instructions that I explained in detail above. Once you have paired your Beats to your PS4, you will be able to use them to listen to audio from your PS4 games and other applications.
Can you connect Beats Studio headphones to PS4?
Yes, you can connect Beats Studio headphones to PS4. Here's how:
Plug the Beats Studio headphones into the PS4 controller's headphone jack. Go to Settings > Devices > Audio Devices. Select Output Device > Select your Headphone
How do you use Beats Studio 3 mic on PS4?
To use the Beats Studio 3 mic on PS4, you will need to connect the mic to the PS4 controller using the 3.5mm audio jack. Once the mic is connected, you will need to go into the settings menu and navigate to the "Audio Devices" section. From here, you will need to select "Output Device" and then select "Beats Studio 3 Wireless." After this, you will need to go into the "Input Device" section and select "Beats Studio 3 Wireless" as well. You should now be able to use the mic on your PS4.
Can I connect my Beats to PS5?
some of the Beats headphones are not currently compatible with the ps5. However, you may be able to connect them to the ps4 using an adapter. I listed a bunch of Bluetooth adapters that you can use to connect your beats headphones to PlayStation 5.
$253.49
$349.95
as of November 27, 2023 11:53 am
Last updated on November 27, 2023 11:53 am